Travel Information
Venue and Lodging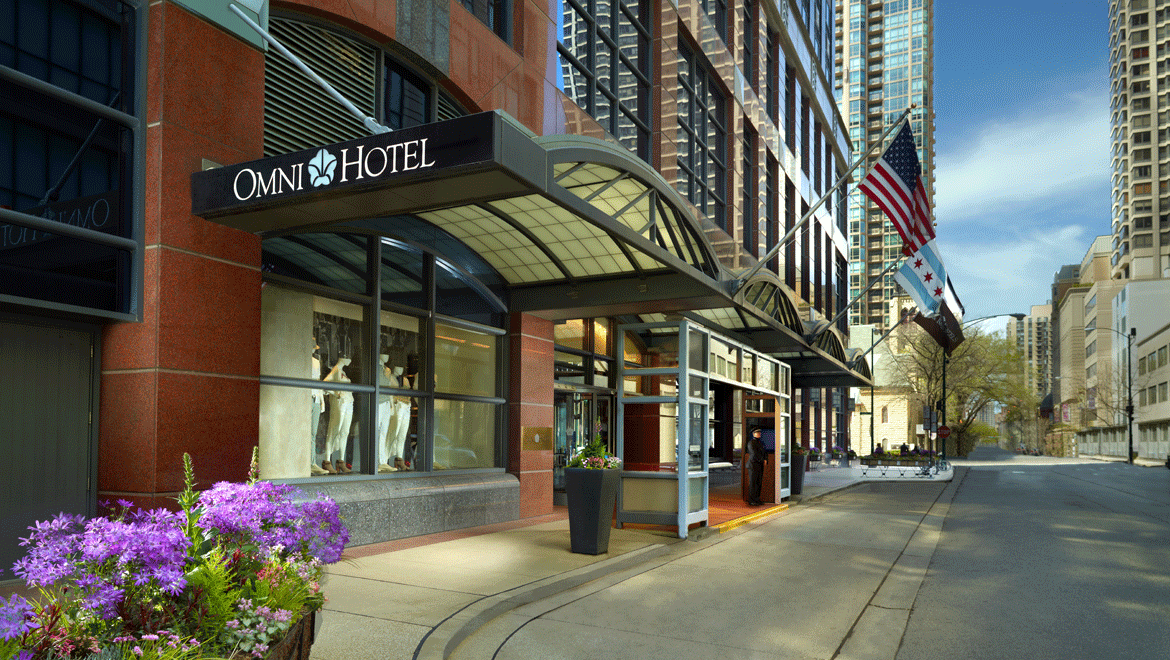 GlobusWorld 2022 will be held at the Omni Chicago Hotel , a boutique hotel in the heart of downtown Chicago.
For directions to the hotel, see Directions below.
676 N Michigan Ave, Chicago, IL 60611
book your room online
(this link will trigger the the GlobusWorld discount rate)
hotel: +1 (312) 944-6664
when making your reservation ask for the GlobusWorld 2022 group rate
complimentary WiFi included
please reserve your room by April 10, 2022 – after this date, we cannot guarantee room availability
Note: We've worked hard to get a very competitive room rate at the Omni Hotel, and ensured that it falls within U.S. federal travel guidelines. We recognize that are many alternative hotel options near the conference hotel, but we strongly encourage attendees to stay at the Omni Hotel and make the conference more affordable for all.
Directions and Transportation
One of the most convenient routes to reach Omni Chicago Hotel from O'Hare International Airport, is to take the CTA's (Chicago Transit Authority) Blue Line subway all the way into downtown, to the Monroe stop. Leave the subway, cross Dearborn Street (to the east side) and walk south to the bus stop for the CTA 151 bus heading north. Take the CTA 151 bus to the Huron Street stop on Michigan Avenue, get off the bus and cross Michigan Avenue (heading west) to the Omni Chicago Hotel.
From Midway Airport, take the CTA's Orange Line subway train (heading to the Loop) into downtown Chicago and get off at the Roosevelt stop and change to the CTA's Red Line subway (heading to Howard) and take it to the Chicago stop. Then walk east on Chicago Avenue to Rush Street and turn right (south) and walk two blocks to Huron Street – Omni Chicago Hotel will on the south east.
There are various car rental, limousine, bus and taxi services available for transportation to/from downtown Chicago. In general, limousine service to downtown Chicago from the airports tends to be less expensive than a taxi or car rental.
Parking
Please note that parking can be costly in downtown Chicago. We recommend using a parking spot finder application like ParkWhiz or SpotHero to find the best deals in real-time.
Car Rentals
Taxi Services